2019 WEBINARS
---
"Laboratory Stewardship Essentials"
Listen/Watch
2019 WEBINAR SCHEDULE
Wednesday, December 11
"Detecting Sepsis via
Molecular Testing using a
Hybrid POCT/Core Lab Approach'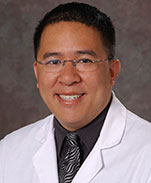 Nam Tran, Ph.D.
Associate Clinical Professor
Clinical Chemistry, Special Chemistry, Toxicology, POCT and SARC Sections
Department of Pathology and Laboratory Medicine
University of California, Davis

LAPOC Mission Statement: The mission of the LAPOC network is to partner with other POC professionals while supporting all diversities of POC which may include physicians, nurses, lab, information technology, and ancillary staff. We support and maintain the integrity of the POC coordinators goal which is to provide accurate testing at the POC while meeting the accrediting agencies requirements. We will provide a forum for an open exchange of program practices, ideas, adherence to regulatory guidelines, interpretation of accreditation requirements and performance improvement projects.