Point of Care Testing:
New Instrumentation and
Management of Patient Results
is Coming to Atlanta!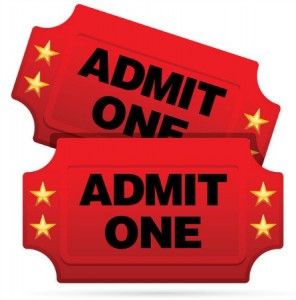 Monday, February 3, 2014
Emory Conference Center Hotel
1615 Clifton Road NE, Atlanta, GA 30329
FREE to POCCs, Med Techs, and laboratory directors, this conference qualifies for CEU ACCENT Credits (AACC) and includes lunch, networking with your peers and a vendor fair.
---
Keynote Topic:
"The Evolution of Point of Care Testing"
David D. Koch, Ph.D., DABCC, FACB, Professor of Pathology and Lab Medicine, Emory Univ., Director Clinical Chemistry, Toxicology and Point of Care Testing, Grady Memorial Hospital, President Elect 2015, AACC
Agenda Topics Include:
"POC is the Next Department to be Inspected by CLIA, CAP, or TJC Teams, As the POC Coordinator, Are you Ready?" Harvey George, Ph.D., DABCC, FACB, Laboratory Director, TriMark Senior Associate


"The Three Pillars of Patient Safety," Chris Holmes, Abbott Hospital Specialist, Abbott Diabetes Care


"RALS: Connectivity Without Limits," Steven Valorz, Marketing Manager, Alere Informatics


"Clinical Benefits of a Sensitive Troponin Assay," Dr. Ralf Thomae, General Manager, Mitsubishi Chemical Europe


"Mitsubishi PATHFAST Cardiac Biomarker Analyzer: The Future Is Already Here," Tim Huang, Manager, Sales and Tech Support, Mitsubishi Chemical USA, Inc.


"Understanding Colorectal Cancer - Clinical Presentation, Diagnosis and Staging," Vernon Mustoe, Ph.D., MT(ASCP) Medical Affairs Manager, Beckman Scientific


"POC/CC Roundtable Discussion, Roundtable" Organizer: Karen Jenkins MT(ASCP), POCC(AACC), Emory Health Systems, Atlanta, GA
---
About TriMark Conferences:
The TriMark Point of Care Testing Conference 2014 has been organized to provide a critical examination of the POC industry, as well as valuable insights from industry leaders concerning new POC technologies and the effect on laboratory practice. This conference will also provide a forum for leaders in the POC industry, laboratory directors, POC coordinators, and technologists/ practioners to share ideas, network with other attendees, and advance their understanding of the impact that POC has on the delivery of medical care.