Join us for a free, P.A.C.E. accredited
educational seminar
Bedside Glucose Testing in Critical Care
Clinical, Regulatory, and Practical Factors
Wednesday, November 4
Ritz-Carlton, Atlanta
181 Peachtree Street, Northeast
Atlanta, GA 30303
Registration: 8:00am
Sessions: 9:00am - 1:30pm
Presentations | CEUs | Registration | Directions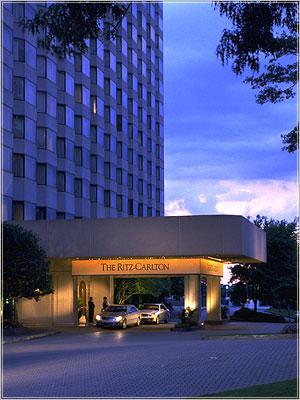 The FDA has recently announced that it now requires hospital meters to be specifically cleared for use with critically ill patients.
Unless specifically cleared for use with these patients, the use of glucose meters is considered by the FDA and CMS to be off-label/high complexity testing, respectively, when used with critically ill patients.
To date, only one glucose meter, the Nova StatStrip Glucose Hospital Meter System, has been found to be accurate enough to obtain this new FDA clearance.
This seminar will discuss the impact of these new developments on bedside glucose testing. It also includes a complimentary breakfast, course materials, and lunch with time to network with your fellow POCCs or interested parties in POCT.
Come to share what's going on at your hospital or ask questions/chat with colleagues at other area hospitals about POCT.
Clinical impact of blood glucose monitoring accuracy
in critical care
Nam K. Tran, PhD, MS, FACB, Assistant Professor, Clinical Chemistry and POCT, Pathology and Laboratory Medicine, UC Davis, CA


New era in bedside glucose testing: Clinical and regulatory impact
Evan Ntrivalas, MD, PhD, Director of Medical and Scientific Affairs,
Nova Biomedical


The first glucose meter FDA-cleared for use with all patients
including critically ill
Ron Newby, Director of Marketing, Nova Biomedical


Case Study: Implementing hospital-wide
POCT-G that includes critically ill patients
Sheila Cruthis, POCC Cone Health System, NC
Continuing Education
Registration - Space is limited. We look forward to seeing you there!
Ritz-Carlton, Atlanta
181 Peachtree Street, Northeast
Atlanta, GA 30303
P.A.C.E. is a registered trademark of the American Society for Clinical Laboratory Science.