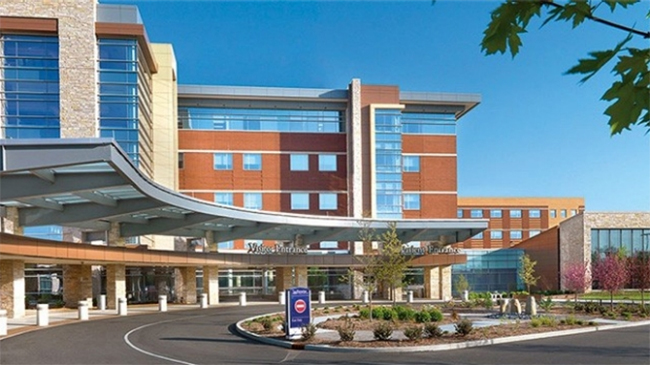 Fall NWPOCT Group Meeting
Friday, October 12, 2018
***UPDATED LOCATION***
Salem Health Hospital
Wedel Conference Center
665 Winter Street, SE, Salem, OR 97301
[Directions]
Download our Meeting Flyer: Word | PDF
Discounted Pricing at the Grand Hotel: PDF
---
Agenda | RSVP | Parking | Sponsors | Did You Know?
---
07:00-08:30 am

Coffee & Breakfast; time with vendors

08:30-09:30 am

Driving Quality Measure Improvements for Your Diabetic Population with Point of Care
Maria Peluso-Lapsley, MBA - Sponsored by Siemens

09:30-10:00 am

Break

10:00-11:00 am

Advances in Neonatal Care, We're Not in Kansas Anymore,

Debbie McCann, Clinical NICU Director, INTEGRIS, Oklahoma

Sponsored by Abbott Point of Care

11:00-11:15am

AACC Point-of-Care Testing Professional Certification WebEx

11:15-12:00 pm

Introduction to the Sysmex Waived CBC Analyzer

12:00-1:00 pm

Lunch - Time with Vendors

1:00-1:30 pm

Nova sponsorship slot

1:30-2:00 pm

Key Benefits of the GEM® Premier™ 5000 Blood Gas System

2:00-3:00 pm

Transgender Reference Ranges
Dr. Dina Greene

3:00-4:00 pm

NW Point-of-Care Testing Group round table discussion
---
---
Conference attendees - Please park on Level 4 or 5 of the parking structure.
---
Vendor Sponsors
Thank you to our Sponsors! Stop by their tables and thank them personally
---
Did you know...
Salem is nicknamed the "Cherry City", because of the past importance of the local cherry-growing industry.

Salem has been awarded "Tree City USA" status by the National Arbor Day Foundation for 30 consecutive years.

Salem boasts 1,869 acres of park with Waldo Park one of the smallest city parks in the world. It has only a single Sequoia tree.