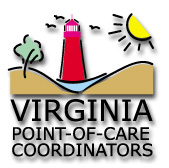 VAPOCCs provide a forum in which POCT professionals can gather to discuss current trends and what the future holds for this rapidly growing field.
---
Meetings/Webinars
April 3, 2020
April 19, 2019 | Recap
April 20, 2018 | Recap
June 16, 2017
President:

Katherine Bodnar

Bon Secours Health Sys Hampton Roads, VA

President-Elect:

Angela Rivas
Langley Air Force Base
Hampton, VA

Secretary:

Aerin Beecher

Sentara Princess Anne

Virginia Beach, VA

Treasurer:

Bill Hankins

Danville Regional

Danville, VA



---
Join us for Our Next Webinar!


Thursday, August 20, 2019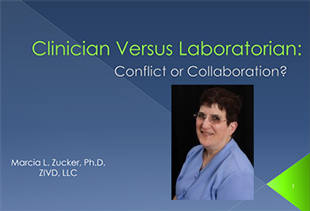 Marcia Zucker, Ph.D. has presented numerous times at VAPOCC meetings and she always provides informative, and actionable information that you can put to use right away.
Mark your calendar, SAVE THE DATE and ...
Our Next Meeting
will be Friday, April 3, 2019
in Richmond!
---
ByLaws Updates were approved by member vote have been highlighted on the new document so members can quickly see where changes were made. Click here.
---
Time to Join or Renew Your Membership? Click here to access a membership form
---
Member Resources Database Update Form | Bylaws | Planning a Successful Meeting